La Brujeria
La Brujeria is a supernatural comedy that mixes Mexican and Latin American folklore with European fairytales around the strangest pawn shop the world has ever seen. If you're a fan of shows like Grim or Once Upon a Time, La Brujeria is the comic you need to read.
Issue 1
So There is This One Job...
Enter Althalia Cabrera. Unable to hold down a steady job due to the spiritual interference, Althalia is at the end of her rope. Bouncing from one job to another, she answers an add for a clerk at a "non-traditional" pest extermination service fronting as a Portland pawn shop. When Althalia's natural gifts collide with the Fairy Tale world, nothing is safe...
ISSUE 2
The First 90 Days...
Pulled into the Fairy Tale world, saved a deadly Banshee, nuked some Goblins, punched her client, and drove a Chupacapra through Portland. Hell of a first day for Althalia. As Althalia fully accepts and embraces her powers, the Sidhe world braces for the return of the Bruja. A power not seen since the days of the Conquistadors. As Althalia does her best to blend into her new job, a new player enters the game with his sights on the whole Pawn Shop Crew.
Issue 3
Into the Under
Her soul yanked from her body and sent back in time, things just get even weirder for Althalia Cabrera. Now, all she has to do to get home is prevent an uprising of Earth Elementals from under Portland's sewers. Without help. Without guidance. Without a chance. See what happens when the last Bruja has nothing left to lose.
Issue 4
On the Job Training
Recovered from her ordeal under the city, Althalia returns to Golden Bought Pawn to enjoy her first pass at the night shift! However, all is not well as enemies make their final push against Althalia and those she calls friend. As one story ends, another begins and the Old World and New World collide head-on.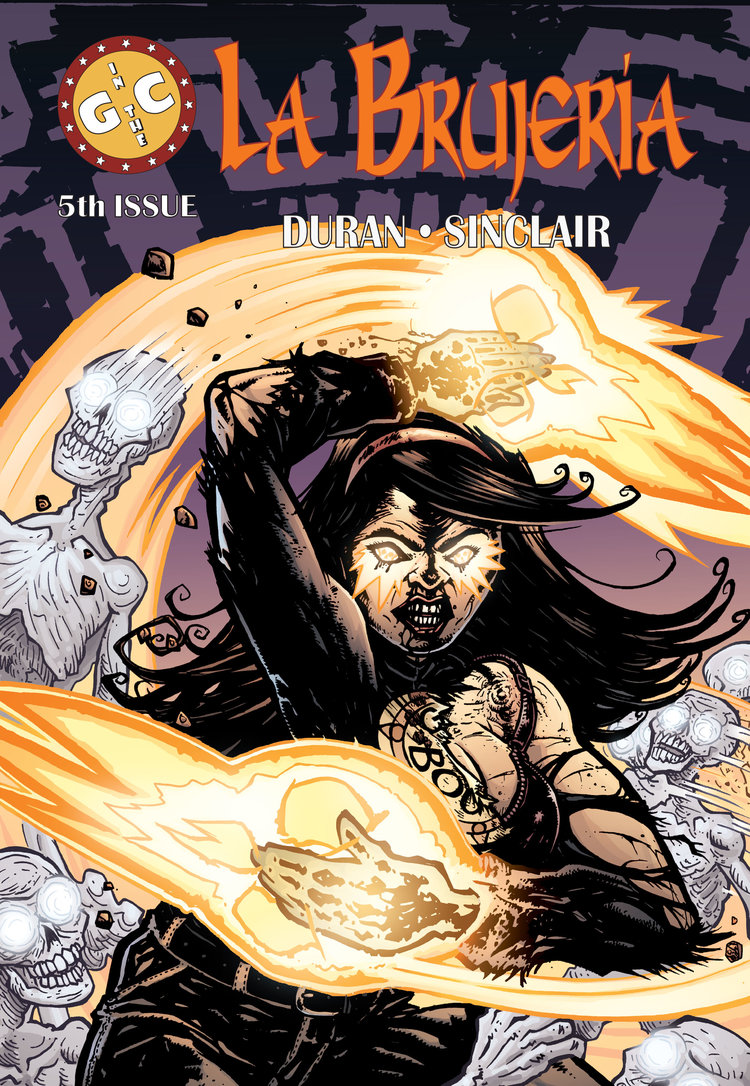 Issue 5
It All Falls Down
Seeing the last Bruja's true potential, Gruff has done the unthinkable and has unleashed the Three Jacks into the city with one goal, end Althalia Cabrera and anyone that calls her friend. Heck of a price to pay, but the job does come with full benefits and paid vacation. If she can survive to use it...